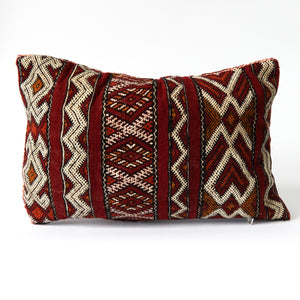 Vintage throw pillows are made by Berber women of Morocco. They are pieces of old rugs and have been cut down to make pillowcases. All are one of a kind and extremely unique. embroidered front & back.
Made of 100% wool and in excellent condition. 
Comes filled with loose fiber.
Care: Dry Clean Only
Size: 12" x 19" inches